Although cremations and interments, or burials in the ground, are the two most popular ways to conduct a funeral today, it is also possible to book a sea burial instead. Burials at sea are generally associated with the Royal Navy in the public's collective imagination but the fact is that anyone can be buried at sea if it is their preference to do so. Under UK law, you cannot simply dispose of a body in coastal waters, however. There are designated places where you can make such arrangements. Three pre-approved locations are available in England and there are a further two in Scotland. For everywhere else, you will need to make a special arrangement. Newrest Funerals can help you with all of these processes if you'd like to proceed with a sea burial.
Bear in mind that not all funeral directors are geared up for sea burials either, so this is something else we can assist with. Furthermore, you will need to inform the registrar when you register the death and obtain a death certificate that it is your intention to book a burial at sea. In addition, some medical oversight will be required to make sure the deceased's body is free from any potentially transmissible diseases or the funeral will not be able to go ahead in the way you had planned.
With sea burials, the body of the deceased will need to be placed into a coffin that is made to specific requirements while no embalming or long-lasting clothing will be allowed. This is essential so that the body breaks down in the water and is not artificially preserved in any way. Mourners can attend a burial at sea but you will also need to arrange waterborne transportation that is suitable for the number of attendees, the officiant and, of course, the coffin. Again, these are all issues that Newrest Funerals has plenty of experience in, so you can turn to us to help at every stage of your plans.
Find Out More About Our Available Sea Burial Funeral Plans
Speak to one of our funeral planning specialists today!
Advance Planning of Your Own Sea Burial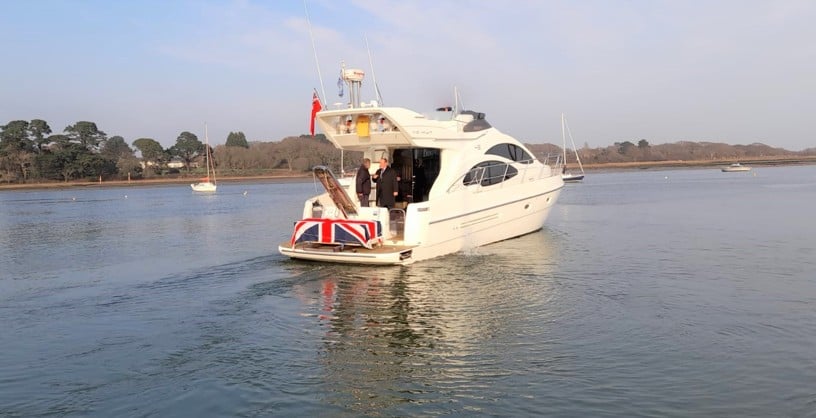 Some people want to make sure they are buried at sea before they pass on. Because a sea burial is a rather unusual choice, it can help to put all of your plans in place before you die so that those you leave behind know of your intentions. If you would like assistance with making such arrangements, then we are here to help 365 days a year. Even better, we have pre-payment plans on offer that include sea burials. This way, you can make sure the whole funeral is paid for long before you pass on, thereby guaranteeing you the sea burial you would like.
Why Choose Newrest Funerals for a Burial at Sea?
As a family run business that handles funeral arrangements for people all over the country, there is no better firm you could turn to when planning a sea burial than Newrest Funerals. Whether you want to make use of the designated coastal locations or have somewhere specific in mind you'd like to apply for a license, we are here to help.