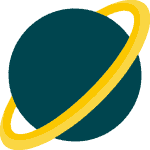 Ashes in Space
Enquire Now!
CALL US
Looking to have your loved ones ashes sent to space? We can make that happen.
Embrace the Cosmos: A Unique Memorial Journey
Newrest Funerals, in partnership with Aura Flights, is proud to introduce an extraordinary service that transcends traditional memorial practices. "Ashes in Space" offers a celestial farewell, merging the compassionate care of Newrest Funerals with the pioneering space technology of Aura Flights.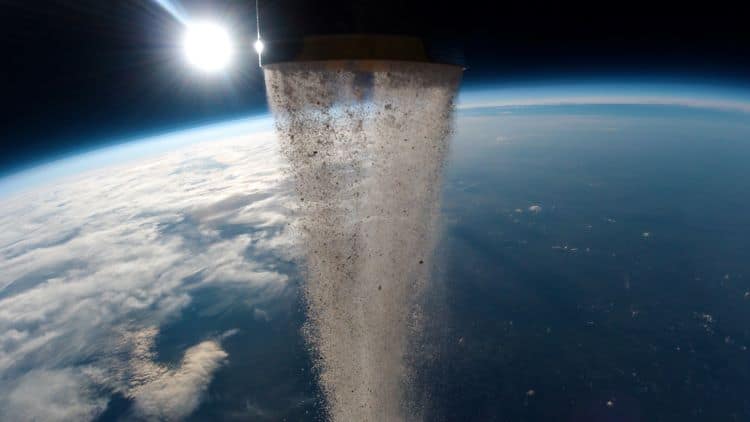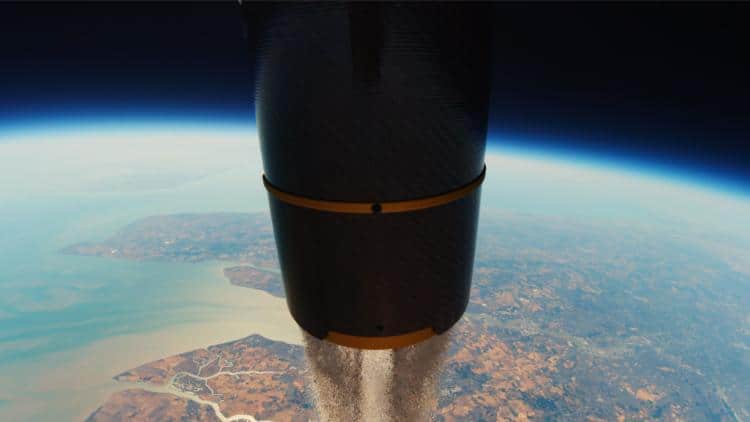 Find Out More About Having Your Ashes Sent to Space
Speak to one of our funeral planning specialists today!
Sending Ashes to Space
A Celestial Voyage Beyond the Final Frontier
Ashes in Space is a visionary service that offers a unique and cosmic way to honour and remember your loved ones. Here's how it works:
Understanding the Process: After a

direct cremation

, a portion of your loved one's ashes is encapsulated in a specially designed urn. This urn is then attached to a high-altitude balloon, developed and managed by Aura Flights. The balloon ascends to over 100,000 feet above the Earth's surface, reaching the edge of space. At this peak altitude, where the blue of the sky fades into the darkness of space, the ashes are released. This poignant moment marks the ashes' journey back to Earth, scattering in the upper atmosphere and eventually descending as rain or snow, rejoining the natural cycle of the planet.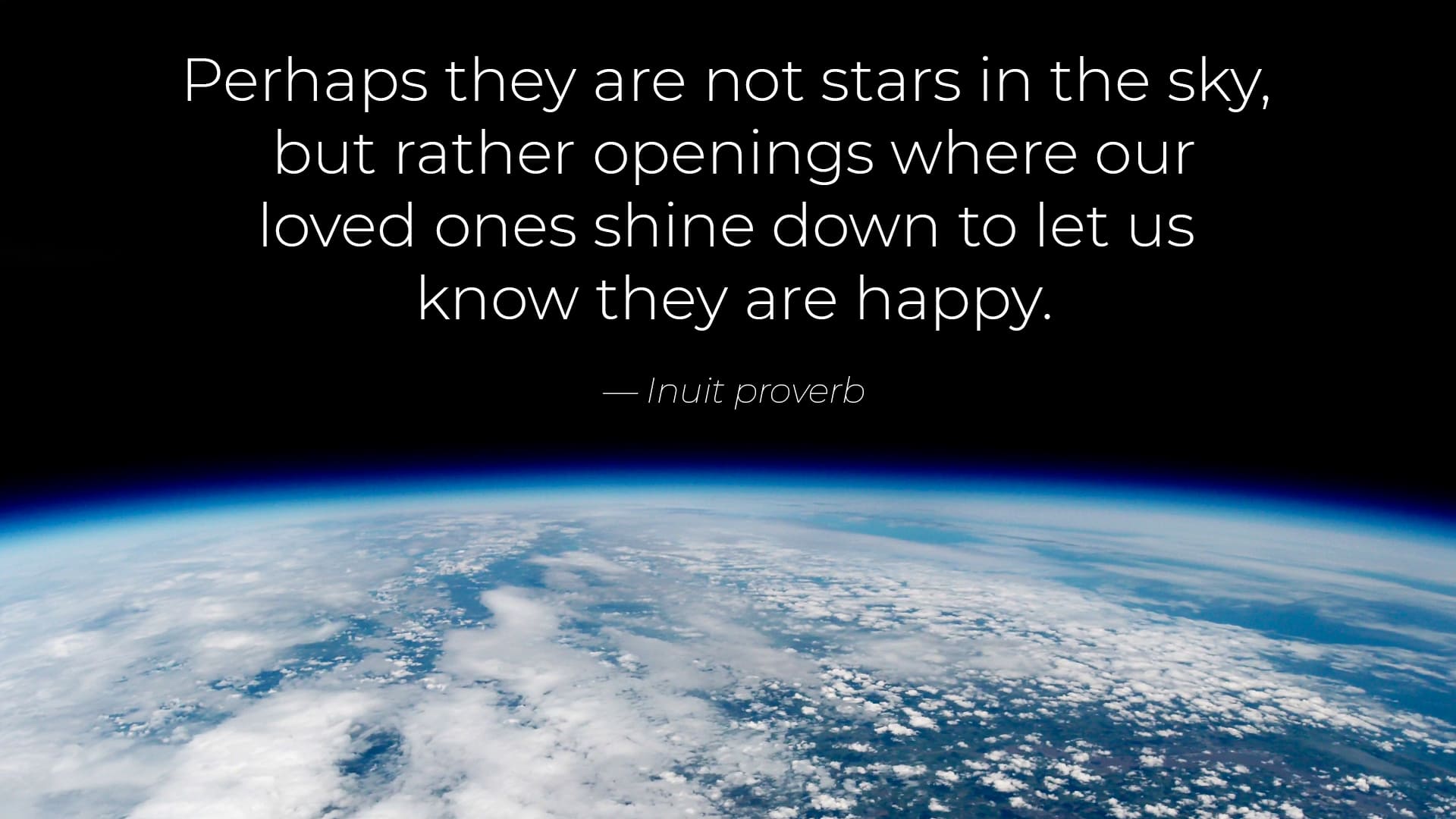 The Symbolism: This process isn't just about scattering ashes; it's about creating a lasting legacy that celebrates the infinity of space and the unique journey of each individual. It symbolises the eternal nature of life, love, and memory, transcending traditional burial methods.
Your Personalised Memorial: As part of the service, this entire journey is filmed with high-definition cameras attached to the balloon, capturing breathtaking views of the Earth from near space. This footage is then crafted into a touching memorial video, offering families a beautiful and cinematic remembrance of their loved one's final journey.
Why Choose "Ashes in Space"?: Choosing this service means embracing a unique and profoundly meaningful way to remember those who have passed. It's an opportunity to connect your loved one's memory with the vastness and beauty of the cosmos, offering a sense of peace, continuity, and a truly global legacy.
Ethereal Journey: We believe in celebrating lives in a way that reflects the boundless potential of the human spirit. With our Ashes in Space service, your loved one's ashes are gently carried beyond the Earth, into the vast tranquillity of space, over 100,000 feet above the ground.
Environmental Harmony: This service uses high-altitude balloons made from undyed, natural latex. The balloons are biodegradable, decomposing as quickly as an oak leaf and are free from toxic chemicals. The design ensures most of the material is recovered post-launch, with any unretrievable fragments posing no harm to soil or wildlife. Utilising renewable hydrogen instead of helium, the service also conserves vital helium reserves for essential medical and scientific use.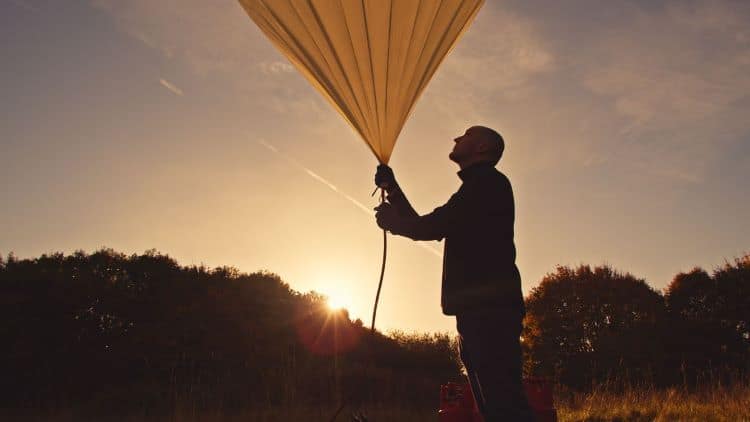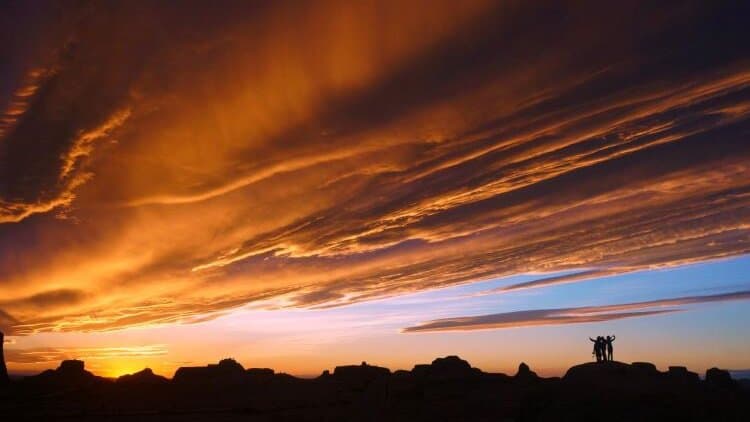 Memorialising in the Cosmos: The journey is not just a farewell but a celebration of life. We encapsulate your loved one's ashes in a special vessel and release them in space, symbolising freedom and eternal connection with the universe. This moment is captured in a high-definition video, creating a lasting tribute.
Space Scattering Service
Aura Flights' signature service, offers a personal journey for your loved one's ashes to space. You receive a personalised video tribute, integrating their chosen images and videos, priced at £2950.
CONTACT US TODAY
Voyager Package
An economical alternative, sending a ceremonial portion of ashes alongside others, and returning in a miniature urn. You receive a miniature urn and a video of the Earth from the edge of space. This package is priced at £495.
CALL US: 0800 111 4971
Ashes in Space: How Does it Work?
Collecting Your Loved One's Ashes: You can arrange for your loved one's ashes to be collected by an Aura Flights courier at a time and date that suits you or we can help you with that. Aura Flights' trusted transport partners will personally hand-deliver your loved one's ashes into their care, ensuring respect and dignity throughout the process.
Keeping You Informed: As the target launch date nears, Aura Flights will keep you updated on the planning process. They will inform you about the scheduled launch and scattering timings, which depend on the final clearances from airspace regulators and local air traffic control.
After the Launch: On the day following the launch, Aura Flights will send you a digital photo capturing the moment when your loved one's ashes are released into space. Additionally, their team will be diligently working on creating a personalised memorial video. This video, along with a digital certificate detailing the flight details, will be delivered to you within six working days of the launch.
We in partnership with Aura Flights ensure a seamless and respectful experience, honouring your loved one's memory from the moment their ashes are collected to their magnificent journey into the stars.
Find Out More About Having Your Ashes Sent to Space
For more information on sending ashes to space get in touch with Newrest Funerals today!
Why Choose Us?
Our service is backed by a dedicated team available around the clock, ensuring support and guidance whenever you need it. With over 40 years of combined experience in the funeral industry, we bring a wealth of knowledge and empathy to every service we provide. Our commitment extends to offering funerals at affordable prices, making sure that every family has access to dignified and respectful options in their time of need.
Furthermore, selecting the "ashes in space service" offers you:
Unique Legacy: This service is more than a memorial; it's a celebration of life's journey, offering a final resting place among the stars.
Cost-Effective: Sharing spacecraft with other payloads makes this a financially accessible choice. 
Compassionate Care: Newrest Funerals brings its renowned care and dignity to every stage of this process.
Environmental Consideration: Our commitment to sustainability is unmatched, with eco-friendly practices and materials.
Join the Celestial Legacy!
Your loved one's story doesn't end here. It continues in the endless expanse of the universe, a narrative of hope and beauty. Newrest Funerals and Aura Flights invite you to a journey of remembrance that is as limitless as the cosmos itself.
Find Out More About Having Your Ashes Sent to Space
For more information on sending ashes to space get in touch with Newrest Funerals today!