Embarking on the journey of arranging a funeral can be a complex, challenging task, heightened immeasurably by the emotional toll of loss. Today, the bereaved are increasingly turning to Online Funeral Directors such as Newrest Funerals, an organisation that offers a plethora of services, including direct cremations, direct burials, traditional funerals, and even eco-friendly funerals. As a leading online funeral director, we provide tailored solutions to honour the memory of your dearly departed loved ones. Let us now venture into an illustrated step-by-step guide to planning a funeral with an Online Funeral Director.
Embracing Technology in Funeral Planning
Online funeral directors utilise advanced technology to streamline and simplify the funeral planning process. This approach not only fosters a more efficient planning procedure but also offers the flexibility to make arrangements at a time and pace that suits your needs. For instance, Newrest Funerals provides digital platforms that present a comprehensive range of funeral service options, facilitating informed decision-making from the comfort of your own home. Such technological developments make it easier to browse and compare different service options, including direct cremations, traditional burials, and even eco-friendly alternatives, allowing families to choose a fitting tribute that aligns with their loved one's wishes or values.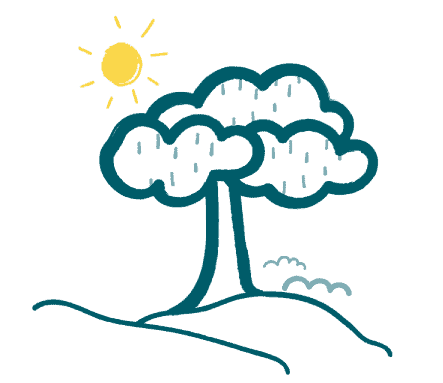 The Power of Personalisation in Funeral Services
At Newrest Funerals, we believe in the profound power of personalisation. Each person is unique in life, and their final farewell should mirror this individuality. From specially-curated music to personalised eulogies and bespoke keepsakes, our online platform offers a myriad of customisation options to ensure that every service is a dignified reflection of the deceased's life and legacy. Eco-conscious individuals may find comfort in knowing that their last rites would have a minimal environmental impact with our eco-friendly funerals, while those who prefer minimal fuss would appreciate the simplicity and unpretentiousness of direct cremations or burials.
Find out more
Cost Efficiency of Online Funeral Planning
Amid the emotional strain of grief, dealing with the financial realities of organising a funeral can often be overwhelming. However, online funeral planning with Newrest Funerals introduces a paradigm shift towards cost efficiency. Without the need for expensive funeral parlours and with reduced overhead costs, our online services offer affordability without compromising the quality and integrity of the services provided. You can select from our various packages based on your specific requirements, ensuring you only pay for the services you need. Thus, online funeral planning allows for transparent pricing and creates opportunities for significant cost savings.
In the wake of personal loss, the task of planning a funeral can often feel insurmountable. But with an online funeral director like Newrest Funerals, the journey is simplified and made more accessible. We champion the use of technology to facilitate arrangements, believe in the power of personalised services to create meaningful farewells and strive to provide cost-efficient solutions to alleviate financial stress. To navigate this challenging time, consider the convenience and control offered by online funeral planning. Entrust us with the honour of commemorating your loved ones, and we promise to deliver services that echo their essence and preserve their memory. Explore our options today to create a poignant tribute that respects their unique journey through life. Let us be a part of your path to closure and healing.
Find out more