Can You Attend a Direct Funeral?
The short answer to the question of whether or not it is possible to attend a direct funeral is that no, it is not. However, this is something that isn't always quite as clear-cut as it may at first appear. Read on to find out what a direct funeral means, why we, here at Newrest Funerals, arrange so many and what the rules on attendance boil down to.
Find out more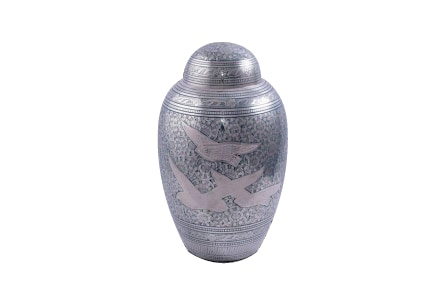 What Is a Direct Funeral?
To begin with, a direct funeral can take one of two formats. The first is a direct cremation, by far the least costly type of funeral you can arrange. The other is a direct burial. Because burials necessarily include the labour costs of digging a grave, they are a little more costly than direct cremations. In the vast majority of cases, with either direct cremations or direct burials, mourners will not be allowed to be present. 
The concept behind a direct funeral is that it happens directly – in other words without the usual trappings of a hearse, flowers, a service or anything else that usually goes with a funeral. In fact, the only aspect of a direct funeral that is traditional is that it is usual – although not universal – for a coffin to be used to convey the body to the crematorium or cemetery. Typically, these will be low-cost versions and some are even made from stiff cardboard rather than wood.
Why Are No Mourners Allowed to Attend a Direct Funeral?
It is part of the low-cost nature of a direct funeral that no service will be given for the deceased. In the case of a direct cremation, funeral directors will simply convey the body of the deceased to the local crematorium for it to be incinerated. Likewise, when a direct burial takes place, the undertakers will lower the coffin into the grave for it to be filled in without anyone in attendance. 
As soon as you start asking whether one or two people can attend, then you are no longer talking about a direct funeral and further costs may, therefore, apply. That said, some local authorities in the UK have rules about direct funerals that are slightly more relaxed in their interpretation than others.
What About Family-Led Services?
If you want to lead a funeral service within the family or with close friends rather than hiring an officiant to run proceedings for you, then you can. Under this sort of arrangement, the funeral home concerned will not consider itself to be being hired for a direct funeral, however. Nevertheless, it is a good way of keeping the overall funeral expenditure down.
Note that it is possible to stage a family service in a funeral home one day and request that your funeral directors conduct a direct cremation, perhaps elsewhere, the following day. If a funeral venue you like the look of doesn't have its own crematorium, then this is an option that may be worth exploring with us.
Why Book a Direct Funeral?
If mourners are not allowed at a direct funeral, then why would you have one? There are many personal reasons for going down this route, not all of them to do with cost. Here at Newrest Funerals, we will support you in whatever sort of funeral you'd like to book without judgement. Call us to discuss your options whether you have just lost someone or you would like to plan your own funeral service in advance.