Can You Transport a Deceased Body Yourself in the UK?

Yes, you can transport a deceased body without recourse to a professional service provider under UK law. This is worth knowing because it is something that is widely misunderstood in Britain where it remains the norm to appoint funeral directors to do this sort of work. If someone dies at home, then you will need a doctor's certificate that declares the death officially before you can move them to a suitable location until the funeral can be arranged.
We will help you with this and any preparations that you might want prior to the burial or cremation. Typically, people will want the body of a deceased loved one to be dressed appropriately and for certain religious rites to be observed. However, it is worth knowing you can take the body to a funeral director's mortuary under your own steam, if you want. What is involved?
Firstly, transporting a deceased body needs to be done respectfully. The body will need to be covered and laid flat out. Therefore, the only sorts of vehicles that are appropriate for this are vans and estate cars. Do not attempt to transport a deceased body using an inappropriate vehicle or it is feasible the authorities could take action against you. Nevertheless, so long as you act in an appropriate way, you can transport the body of a loved one from their home or from a hospital morgue without incurring the charges of a typical firm of undertakers.
Find out more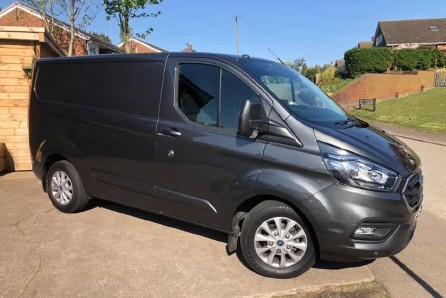 Emphatically, lifting a body that's been bound in sheets or placed into a coffin is not a one-person job. A minimum of four people should be assigned to such a task. Make sure that everyone is prepared for the psychological impact of handling a deceased body since this is likely to be the first time for most people. Equally, they will need to be in reasonable physical condition.
Next, it is a good idea to inform the police of your intentions. If not, then they will have the right to pull you over on the road to find out what you are doing. Remember that transporting a deceased body is allowed but disposing of it is another matter, something that is highly regulated. Police officers who are unaware of your intentions may understandably assume something untoward is going on and take action accordingly. Please note that this is advisable when moving the deceased body to the mortuary as well as when taking it from there to the burial site or crematorium. Unless the deceased body is in a hearse, suspicions may come to the fore, something you can avoid with a simple notification.
There are slightly different rules that apply in England compared to Scotland. As such, it is imperative that you inform the local Procurator Fiscal in Scotland if the body will be transported by you over the border. The same goes for the local coroner's office in England if you intend on taking it to Scotland. For more detailed advice on moving a deceased body yourself, feel free to contact our close-knit team of funeral experts.